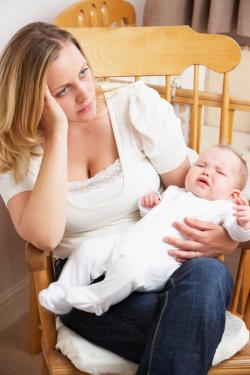 Bradford Wilcox wrote an excellent article for Slate last year on how the children of single parents fare. An excerpt:
Take two contemporary social problems: teenage pregnancy and the incarceration of young males. Research by Sara McLanahan at Princeton University suggests that boys are significantly more likely to end up in jail or prison by the time they turn 30 if they are raised by a single mother. Specifically, McLanahan and a colleague found that boys raised in a single-parent household were more than twice as likely to be incarcerated, compared with boys raised in an intact, married home, even after controlling for differences in parental income, education, race, and ethnicity. Research on young men suggests they are less likely to engage in delinquent or illegal behavior when they have the affection, attention, and monitoring of their own mother and father.

But daughters depend on dads as well. One study by Bruce Ellis of the University of Arizona found that about one-third of girls whose fathers left the home before they turned 6 ended up pregnant as teenagers, compared with just 5 percent of girls whose fathers were there throughout their childhood. This dramatic divide was narrowed a bit when Ellis controlled for parents' socioeconomic background—but only by a few percentage points.
Wilcox is the author of Why Marriage Matters
and the editor of When Marriage Disappears (a 2010 report from The National Marriage Project).