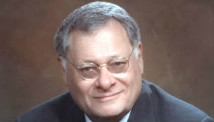 Great article from Stephen Joel Trachtenberg, president emeritus at George Washington University, on grade inflation at Harvard, where the median grade given is an A- and the most frequent grade awarded is an A. An excerpt:
Grades serve several purposes. They are a tool that measures a student's progress in relation to others in a class; they allow financial aid and scholarship committees to assess merit; and they culminate in a 4-year overall performance record in the form of a college transcript. Academic strengths and weaknesses are discovered over a period of time.

To some extent Harvard's faculty have abandoned their responsibilities to their students as well as to those who wish to judge their students: Admission officers at law and medical school; faculty selecting graduates to mentor them for advanced degree programs; employers deciding between applicants for jobs.
Harvard may be an extreme example, but grade inflation is all too common in academia today. Trachtenberg summarizes some of the drivers. Read the whole thing.